Holes
When some wives go out-of-town they have to worry about their husbands' extramarital hijinks. When I go out out-of-town, I have to worry about Chris cutting big holes in the house.
Here are some floor boards in the dining room that he replaced this weekend: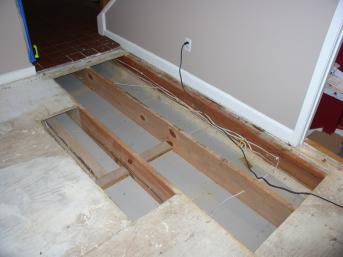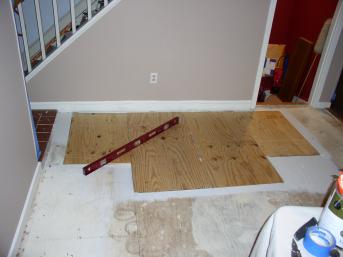 And now you know where we've hidden the gold doubloons.