Friday in Boston
Chris didn't use the camera flash during the Dire reading, so all the pics look like this.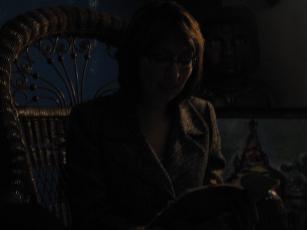 Earlier we took Gideon to a craft fair at a local elementary school.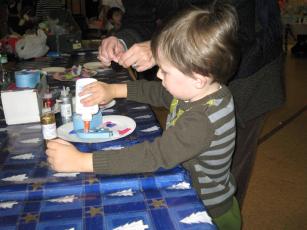 Then a coffee shop (picture taken seconds before he spilled his entire cup of milk all over the table).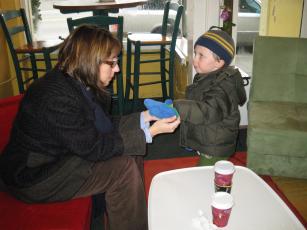 In Boston one more night -- come hear me read with Andrea Baker and Jennifer Bartlett at
So and So
Saturday evening.