Albany - No Tell Books Northeastern Reading Tour
After Baltimore and an overnight in Jersey, there was Albany -- specifically the
Behind the Egg: A Reading Series
run by Daniel Nester and Erik Sweet. The series is held at
The Capital District Federation of Ideas
, the kindliest group of young anarchists working out of a defunct bakery I ever came across. Seriously, it's a great spot and wish I would have done something like that in my 20's.
What immediately impressed me was this chair. My grandmother had a similar one. I couldn't wait to sit in that chair.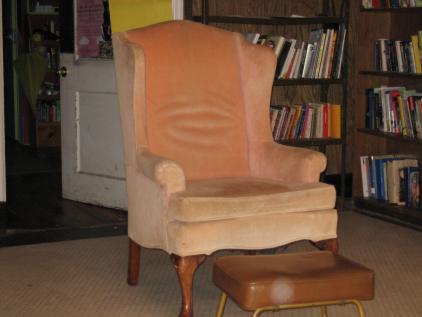 Erik and Dan introduced us.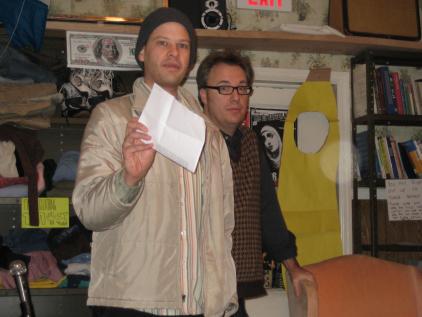 And then we read.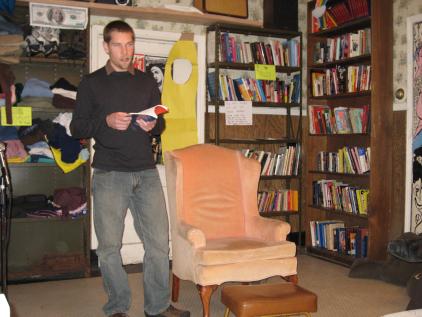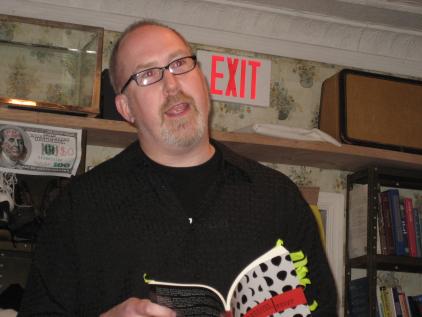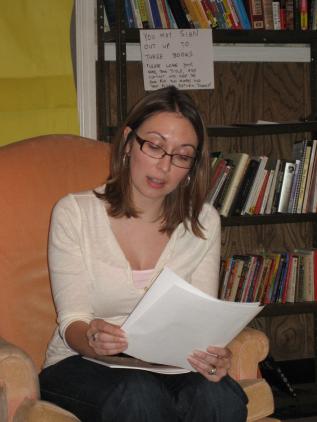 The audience was full of men, big strong, burly men, but a woman did show up. Afterwards I thanked her for representing.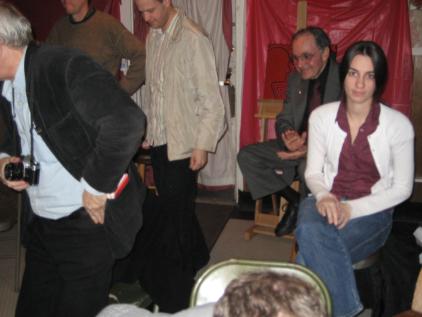 And below is our first poetry groupie -- he drove all the way from DC to hear us read despite already hearing us in VA. That's dedication, people. We'll have to write a poem in his honor.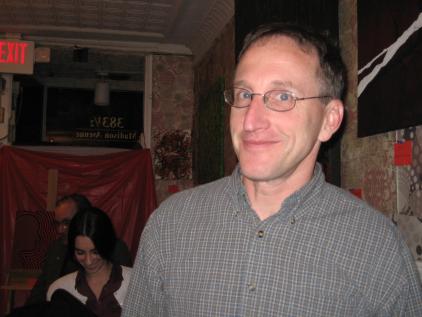 After the reading we were required to don a banana.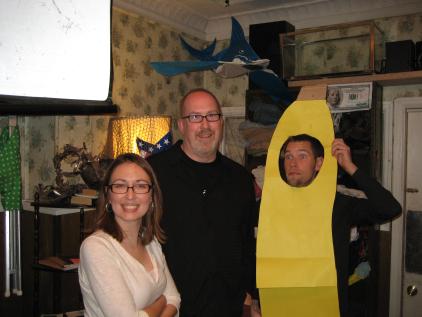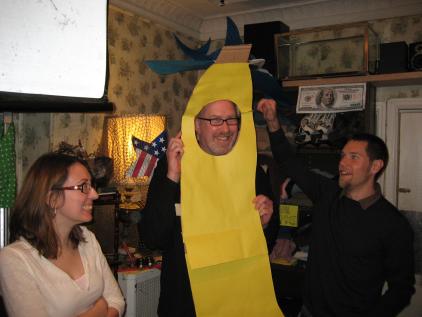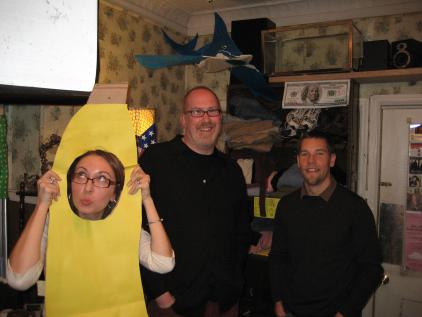 Then we went out for drinks and cracked jokes about poets. At one point we considered crank calling some of them, but at the last minute Dan pussed out. Oh well, maybe next time.
What size do you want your poet?
X-Large, Large, Medium or Small?