The Lights of Rebeccamas
After dinner last night we drove Gideon around Herndon and Sterling -- the nearby towns where they take house Rebeccamas decorating
seriously
, not like Reston where we put up our wreaths and single string of lights and are done with it. Festive and classy, that's how we roll. You want tinsel on this Christmas tree? Go fuck yourself!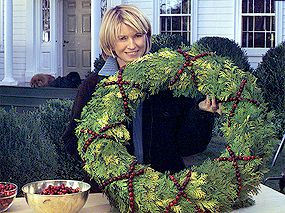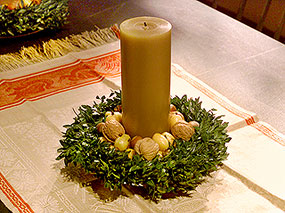 Rebeccamas Across Northern Virgina (within 10 miles of my home)
The inflatable snowmen and Santas are getting larger and only satanists can stop at just one. God gave you all that land for a reason -- to populate it with Rebeccamas cheer.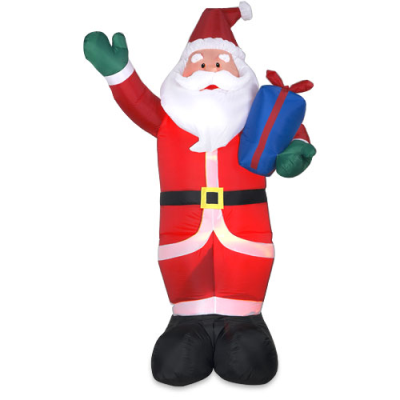 The inflatable snowglobes are impressive, but kinda last year. This year the must-have inflatable decoration is the carousel. It's huge, it spins, it says
I love Rebeccamas more than you
and if your dueling across-the-street neighbor gets one too, get a second or a third. They're like bangle bracelets, just stack them.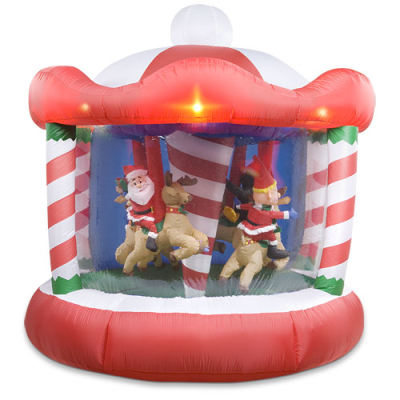 We turned down one neighborhood and hit Rebeccamas paydirt -- the entire street was aglow (except for two darkened, sad houses, non-Rebeccamas celebrating families run out by the homeowner association -- or at least I hope). Every house had a theme, Disney, Simpsons, Spiderman, Grinch, Peanuts - and one had a real live man dressed as Santa Claus sitting on a throne in his garage with a real live little girl dressed like an elf. They were waving at us! There was a woman standing in front of another house with a clip board like she was grading them. This street was hardcore. And I was the big asshole without my camera yelling at Chris to "watch the pedestrians!"
Tonight I'm going to make my wreath. But don't expect much, I live in Reston. Our homeowner association forbids Rebeccamas pizzaz.