How I Spent My Anniversary
On the shuttle to our airline gate we bumped into a woman we used to know in college along with her husband. We were all on the same flight to Austin -- to get to the blessed Brent event. Did the usual catch-up and gossip people do when they haven't seen each other in a decade or so, it wasn't long before she said "hey, I think I have a picture of your breasts somewhere!"
I always wondered where that picture went. Now I'm very curious. I'm like 95% sure I was wearing a bra.
For my younger readers, I suggest you take a picture of your breasts during your early 20's and tuck it away some place safe so you can use it as a measure as you get older. It'll also be really funny to your older self to be given the opportunity to make fun of your younger self for thinking you were fat then. Do your older self that favor.
We had dinner with one-time loverboy Marcus and his wife. We discussed what all parents discuss during dinner: potty training. It was the same restaurant a bunch of us ate at before last year's AWP LIT/Redivider/Kitchen Press reading. The only conversation I remember from that meal was Laurel's hilarious anal sex jokes. How quickly times change. Oh wait, Laurel and I both were mothers last year, must be a poet thing . . .
Anyhow, after our meal we went to the blessed Brent pre-wedding gathering. Jill Alexander Essbaum gave us chocolate body oil for our anniversary -- as if Ms. Essbaum! I don't know how many times I had to remind her "I'm somebody's mother now!"
This is the man I married 11 years ago yesterday -- as you can tell by the glasses, we were meant to be together.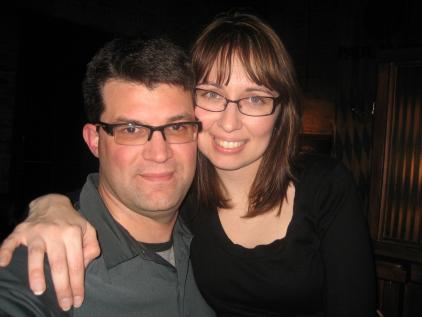 This is the man I once thought I would marry -- and the woman he did marry.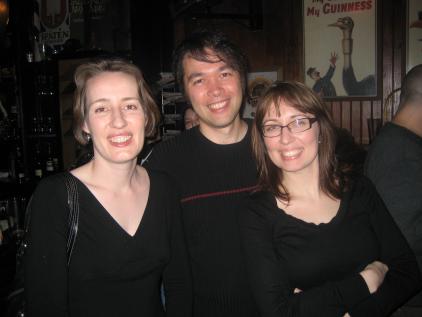 This is me begging Brent to reconsider and run away with me -- it's cool, Chris is very understanding like that.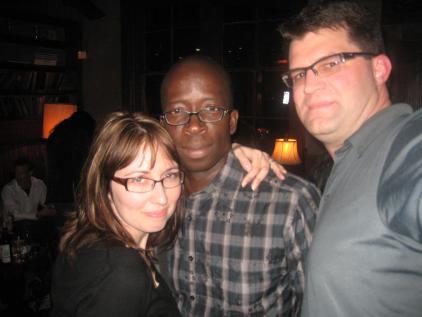 This is Jill trying to convince me to go to a strip club -- as if Ms. Essbaum!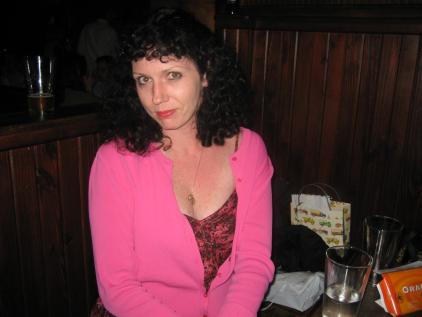 Labels: 11, anniversary, austin