Today I am Thankful
for getting my lost camera back (thank you Carly).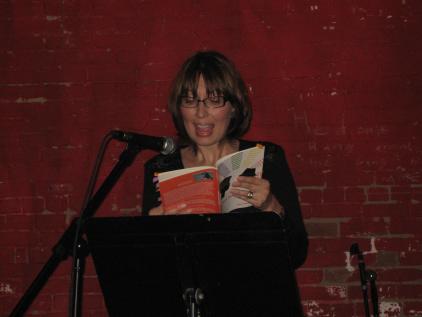 and for my editor, Bruce Covey, who published
Your Ten Favorite Words
.
and for the cover designer, Meghan Punschke.
and for Joe Massey's proofreading.
and for the people who invite me to read at their reading series, like Nicole Steinberg of Earshot below.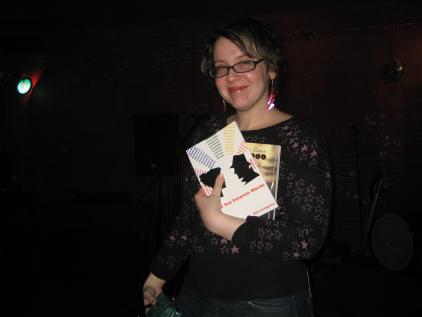 and I'm thankful for those who attend the readings.
and I'm thankful for the people who buy poetry books -- especially the ones I
write
and/or
publish
!
and I'm thankful to all the little people, like my son, who rubbed slobber and snot all over my face this morning when I was supposed to be sleeping in.