Galatea Resurrects #8
Galatea Resurrects (A Poetry Engagement) is pleased to release its Eighth Issue at
http://galatearesurrection8.blogspot.com
with 64 new reviews/engagements!
Including Eileen Tabios' review
of
Wanton Textiles
.
Wanton Textiles is a very satisfying collaboration to read, a salubrious interaction to experience. It's worth pursuing -- the poems will harden you as much as they will soften you and it won't matter which because these poems also want you to feel as many ways as possible of being unraveled towards ecstatic release.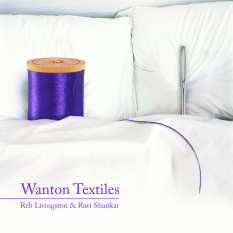 Labels: Galatea Resurrects, wanton textiles