Morning and the Hidden Birdhouse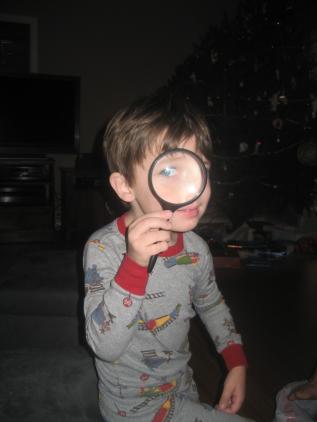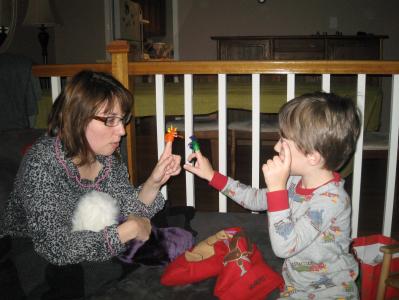 After we opened all the Santa gifts I asked Gideon if he got everything he wanted. He sadly said, "No, but that's OK. Santa's busy." I asked him what he wanted that Santa didn't give him and he said "a birdhouse."
But Santa wasn't too busy. She's just a little mean and likes to hide the most desired gifts.