Mr. Rumble Goes to Washington
We went to the Ken Rumble reading at the Pyramid Atlantic this evening. Now this was a
Ken Rumble
reading and we ate Mexican beforehand, so I needed to freshen my normally so-sweet breath. At the nearby Safeway I picked up a tiny tin of Altoids and pulled a dollar out of my wallet. See, I'm such an old lady I thought I could buy mints for a dollar. Not even close: $2.40.
Kaplan and Mel introduce the readers.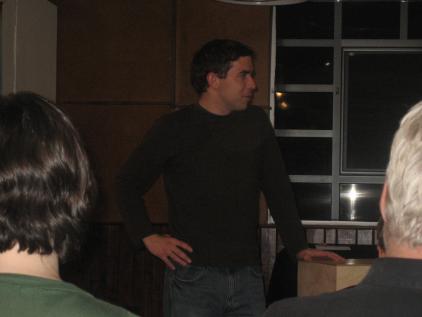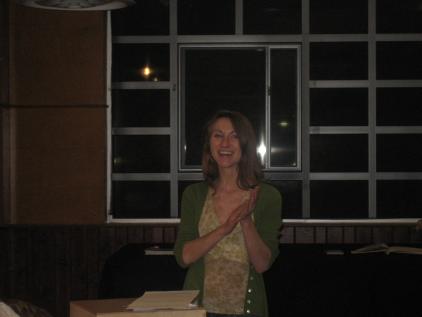 "Look into my eyes and
buy my book
, said the author of
Key Bridge
"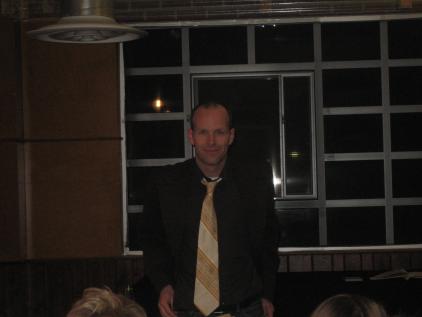 Susan Tichy, C.S. Giscombe and Ken Rumble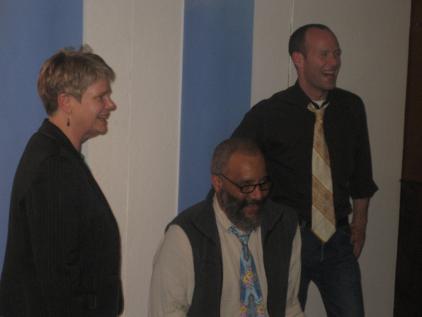 Another romantic Saturday night poetry reading.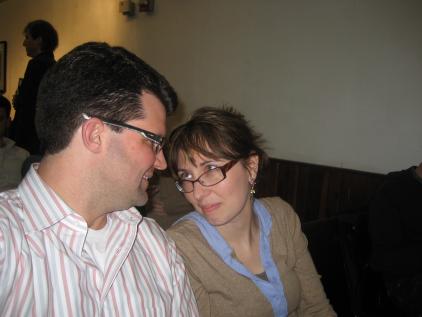 Labels: rumblefish