Burlesque After Hours
Last night's Burlesque Poetry Hour photos
are up
.
Afterwards a bunch of us hung out in the Dark Room and did our funniest impressions of you.
Then at 11 p.m. two drunks came in and demanded a poetry reading (for real).
We were all "the reading is over" and they were all "read, monkeys!"
So we read from Shafer Hall's
Never Cry Woof
, the preferred poetry of drunkards.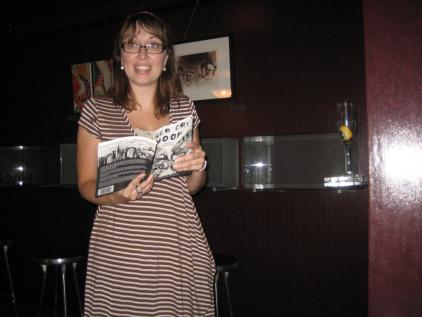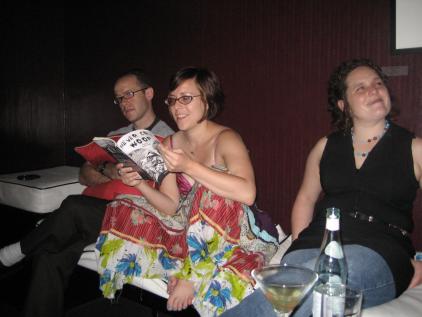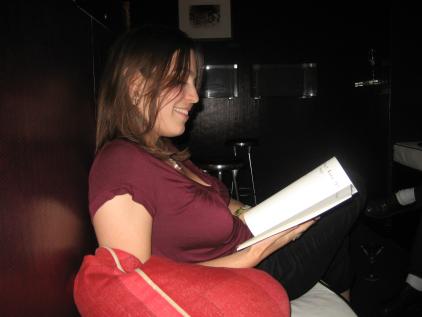 Then they demanded we pose for this picture.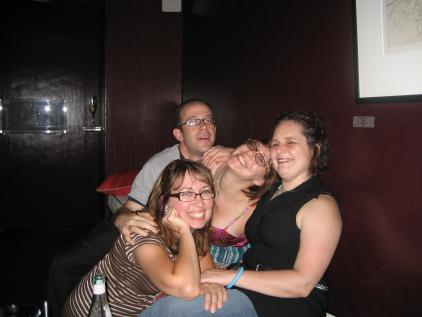 And then the drunks read from the book.
The woman drunk was all "I really like these pictures!"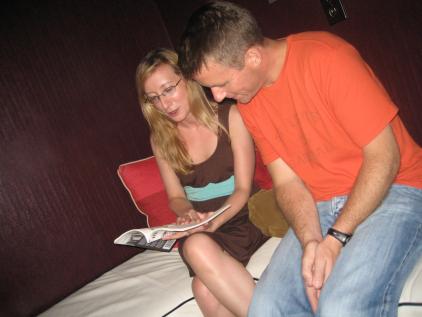 And the man drunk was all "Shit, I could write that!"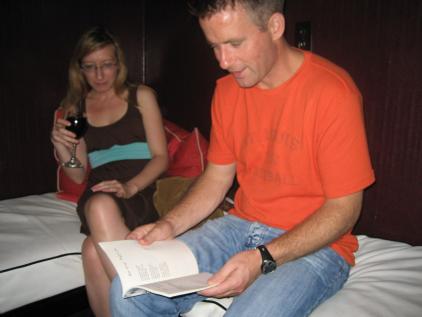 Then we all went home.
Labels: burlesque poetry hour, Shafer Hall